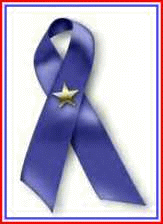 Carl J. Smith, Grand Master of Masons in the State of New York,
announced today that the Grand Lodge in conjunction with the Trustees of
the Masonic Hall and Home have contributed One Million Dollars
($1,000,000.00) to a fund to be used exclusively to aid and assist the
families of the members of the New York City Police Department, New York
City Fire Department, EMS personnel and employees of the Port Authority
of the State of New York and New Jersey who lost their lives in the
attack upon the New York World Trade Center. Grand Master Smith urges
all Masons in the State of New York, as well as Masons throughout the
United States to add to this fund by their personal contributions. The
contributions should be sent to:
Grand Lodge World Trade Center Fund
c/o The Grand Lodge of the State of New York, F. & A.M.
71 West 23rd Street
New York, N.Y. 10010 - 4149
All questions pertaining to the Grand Lodge World Trade Center Fund
should be directed to the Office of the Grand Secretary 1-800-3MASON4